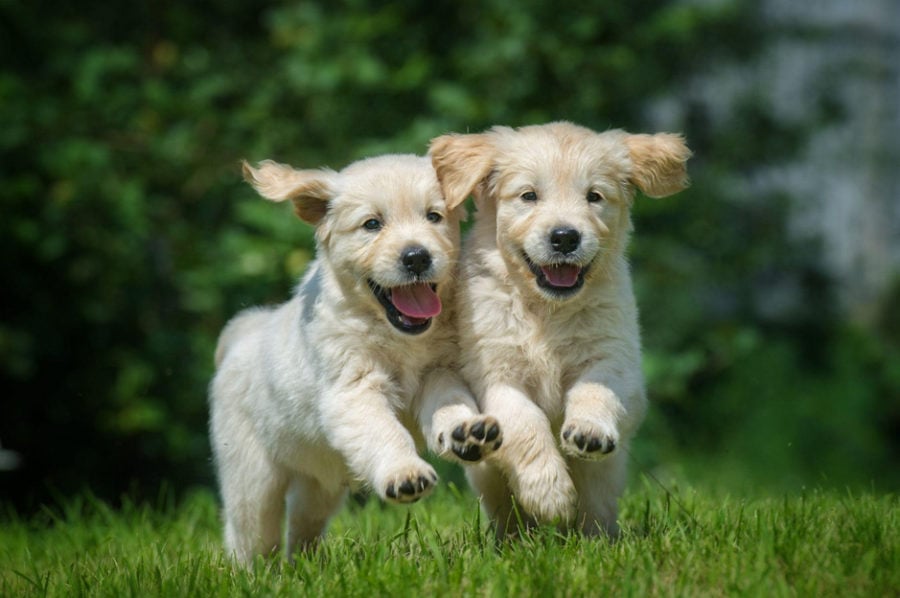 Bringing a new puppy home for the first time can be as stressful as it is wonderful. It can also be expensive particularly when it comes to our new puppy's health. Just as with a new baby, you come across all kinds of "issues" that make you wish you could call your mom, and that mom was a vet. Well, no need for mom! There's a new innovative approach to pet insurance that takes a proactive, preventative approach to pet insurance, making it easier to protect your puppy's health and your pocket.
Expenses can add up before you know it
You know they'll need their shots and you may want to get them spayed or neutered. Then there's the microchip, so they don't get lost. Perhaps more importantly, you are going to want to make regular visits to the vet, to get ahead of any problems and make sure everything is as it should be. That way, your puppy is protected and you sleep better at night. But it all costs money, potentially a lot of money.
According to the AKC (American Kennel Club) "Excluding the initial cost of purchasing or adopting a dog, most estimates for the first year of dog ownership fall somewhere between $1,600 and $2,000."
According to Emergency Vets USA, these are the average costs for emergency treatment
| | | |
| --- | --- | --- |
| Procedure |  Small Dog | Big Dog |
| Exam/Consultation | $100-150 | $100-150 |
| General Blood Work | $80-200 | $80-200 |
| X rays | $150-250 | $150-250 |
| Ultrasound | $300-600 | $300-600 |
| 1-2 Day Hospitalization (Vomiting/diarrhea, seizures) | $600-1500 | $800-1700 |
| 3-5 day hospitalization (Kidney failure, parvo) | $1500-3000 | $2000-3500 |
| Wound treatment & repair | $800-$2000 | $1000- $2500 |
| Emergency surgery – (bloat, foreign body, hit by car) | $1800-3000 | $2000-5000 |
| Oxygen therapy,- (Heart failure, pneumonia, asthma) | $800-$2500 | $1000-3000 |
"Prevention is better than the cure"… that makes a lot of sense to a lot of people
Given the worry, stress and high potential cost, it's good to know that there is now a pet insurance plan designed especially for puppies and kittens, with a comprehensive preventative package, to ensure that you get ahead of the game and protect your puppy from day one.
Perhaps the #1 reason when deciding on your insurance provider is the ability to make regular vet visits and not worry about the cost of preventative care, in order to avoid, nasty surprises and unexpected emergencies
And that is just one of the reasons we decided to go with Lemonade. Lemonade has already disrupted the home and car insurance markets, and is now doing the same for pets, in this case, especially puppies and kittens. Thousands of people have already signed up to ensure that their "little darlings" have the best possible start in life, with regular visits to the vet, proactive care and the best possible treatment whenever there is a need.
And there's more…
Lemonade have instant claim payments, where some claims are even paid out in minutes
They offer 24/7 online chat with veterinary professionals, which is great for peace of mind
Is Jargon free and easy to use. Lemonade won awards for their digital user experience
It's the most customizable. They offer tailored policies based on your pet's needs and your budget
And with all that, it's still among the most affordable
At the moment you can get great discounts on your pet insurance, such as…
10% of your premiums when you bundle your pet insurance with one of Lemonade's homeowners, renters or car insurance policies

5% off your premium when you insure two or more pets. Think of it as a family plan

5% off you premium if you pay annually (in eligible states)
So click here now and get your discounted quote.

But don't take my word for it…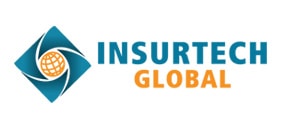 Insurtech named Lemonade # 1 in theri top 100 companies 2021

Forbes Adviser gives Lemonade 4.5 stars, adding, they have the "Best prices for puppies and kittens"

CNN ran an article which said "Lemonade is there for you when you really need it" , and "you never pay for what you don't need"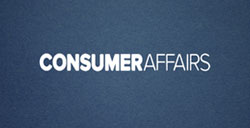 Consumer Affairs gave Lemonade 4.8 out of 5 stars from real customer reviews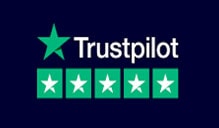 Trustpilot ranked Lemonade as "great" with 4.2 out of 5 stars from real customer reviews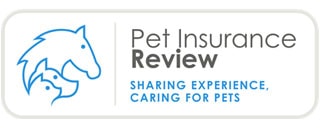 Pet Insurance Review ranked them 9.8 out of 10 from real customer reviews
App Store ranked them 4.9 out of 5 stars on the App Store

London Business School wrote "How Lemonade tore up the insurance rulebook" – "By replacing brokers and paperwork with bots and algorithms, the company can pay claims in seconds"
All over the country, puppy parents and their pets are enjoying the added protection of Lemonade's Puppy & Kitten preventative package.
Sleep better in the knowledge that your puppy is protected and so is your pocket.