According to a recent report on Marketplace.org, an MRI can cost upwards of $2000 and that's just for diagnosis, before actual treatment. Full cancer treatment for dogs, including chemo and surgery can end up costing between $8000 and $10,000.
Even the routine procedures can easily add up to significant costs:
| | | |
| --- | --- | --- |
| Procedure |  Small Dog | Big Dog |
| Exam/Consultation | $100-150 | $100-150 |
| General Blood Work | $80-200 | $80-200 |
| X rays | $150-250 | $150-250 |
| Ultrasound | $300-600 | $300-600 |
| 1-2 Day Hospitalization (Vomiting/diarrhea, seizures) | $600-1500 | $800-1700 |
| 3-5 day hospitalization (Kidney failure, parvo) | $1500-3000 | $2000-3500 |
| Wound treatment & repair | $800-$2000 | $1000- $2500 |
| Emergency surgery – (bloat, foreign body, hit by car) | $1800-3000 | $2000-5000 |
| Oxygen therapy,- (Heart failure, pneumonia, asthma) | $800-$2500 | $1000-3000 |
"Prevention is better than the cure"… that makes a lot of sense to a lot of people
Given the worry, stress and high potential cost, it's good to know that there is now a pet insurance plan designed especially for puppies and kittens, with a comprehensive preventative package, to ensure that you get ahead of the game and protect your puppy from day one.
Perhaps the #1 reason when deciding on your insurance provider is the ability to make regular vet visits and not worry about the cost of preventative care, in order to avoid, nasty surprises and unexpected emergencies
Covid saw a huge rise in dog ownership. It also brought a lot of "new players" into the Pet Insurance market. Working out, who's who and what's what when it comes to choosing a provider can seem like an impossible task, or a bit like a lottery? Hopefully this article will save you time and research and most importantly, help avoid costly mistakes.
It's all about the money, or is it?
At the end of the day, we take out insurance, "just in case"… For most of us, the natural inclination is to take the cheapest option, They're all pretty much the same, no? But sometimes, what appears to be the cheapest option, can end up costing us dear…
The devil is in the details.
In reality, the difference in monthly premiums among the top providers is perhaps a few bucks, but the wrong choice could end up making a huge difference, amounting to hundreds, if not thousands of dollars, not to mention the impact on your dog's health and wellbeing. The fact is, over one third of pet insurance claims are rejected altogether – So, like with most things these days, we need to pay close attention to the small print. A few bucks here or there shouldn't be the deciding factor.
These are the key points you want to consider before you choose…
Payout on claims? Will they actually pay? How long does it take?
Preventative care & regular visits to the vet?
Pre-existing conditions – What, if any are covered – Is there a waiting period?
Can I choose my vet?
Ease of use?
Can I tailor my policy?
Customer Care – Is it any good?
So clearly, choosing the right pet insurance isn't a matter of price. It's about what you actually get for your money and how you and your pet benefit from a policy that addresses what really matters, when you need it most.
A word from the wise…
"Instead of rushing over when something bad happens, or as the dog grows old, people should bring their pets in when they're young, to keep them healthy as they mature." Dr. Stephanie Liff, DVV.
Just like our own health insurance, smart pet insurance will include preventative care, as prevention is always, better and far cheaper than the cure.
Ironically, and perhaps annoyingly, the last thing we want to have to do is actually make a claim at all. If we need to, it means our furry friend is in trouble. Sure, accidents happen, still, it's far better to have a policy that promotes our dog's wellness with regular visits to the vet and the best possible preventative care.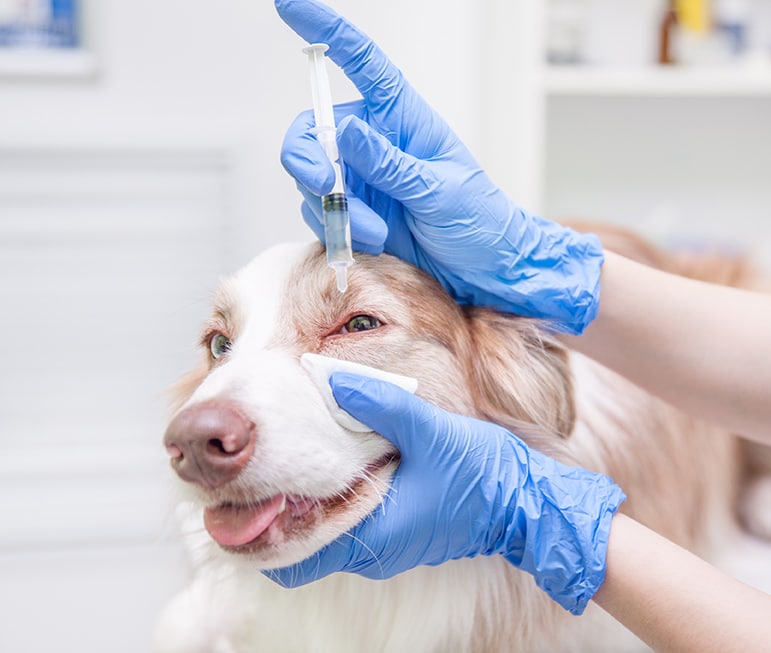 Here are some of the top providers we looked at…
Decisions Decisions…
So after exploring our options, we understood that it was not just about finding the cheapest quote. We needed to understand exactly what we were getting for our money. Keeping in mind the key criteria, particularly in regard to payment of claims, preventative care and speed of action, we decided to go with Lemonade.
We read about how "Lemonade's unique approach and use of AI succeeded in disrupting the insurance markets for homes and cars. And now they're doing it for pets.
Lemonade was # 1 in Insurtech top 100 companies 2021
They provide a

great preventative care

package, so hopefully we won't need them for anything else 

They have

instant claim payments

, where some claims are even paid out in minutes

They offer 2

4/7 online chat with vets and healthcare professionals

, which is great for peace of mind

Is

Jargon free and easy to use

.  They won awards for theri "digital experience"

Is the most customizable.  They use AI to tailor policies to owners pets and their parents

With all that, it's still among the

most affordable
At the moment you can get great discounts on your pet insurance, such as…
10% of your premiums when you bundle your pet insurance with one of Lemonade's homeowners, renters or car insurance policies

5% off you premium when you insure two or more pets. Think of it as a family plan

5% off you premium if you pay annually
So click here now and get your discounted quote.
A little help is always useful…
Before we went ahead, we wanted to see what people were saying about Lemonade.

Forbes Adviser gives Lemonade 4.5 stars, adding, they have the "Best prices for puppies and kittens"

CNN ran an article which said " Lemonade is there for you when you really need it" , and "you never pay for what you don't need"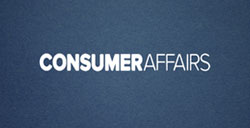 Consumer Affairs gave Lemonade 4.8 out of 5 stars from real customer reviews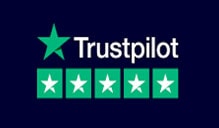 Trustpilot ranked Lemonade as "great" with 4.2 out of 5 stars from real customer reviews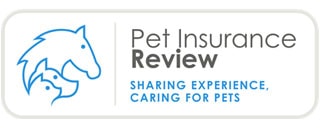 Pet Insurance Review ranked them 9.8 out of 10 from real customer reviews
App Store ranked them 4.9 out of 5 stars on the App Store

London Business School wrote "How Lemonade tore up the insurance rulebook" – "By replacing brokers and paperwork with bots and algorithms, the company can pay claims in seconds"
Time to act…
So, sleep better, knowing your pet is healthy, happy and protected where and when it matters most.
So find out more about Lemonade and choose your own perfect pet insurance policy…